10 songs for Charity, 2021
Raw musical story about women trafficking. With great Nigerian actress Ijeoma Grace Agu, Dutch singer Shirma Rouse, rapper La Baby, Belgian actor Jeroen Perceval, musician Ronald Snijders.
10 songs by African, Caribbean and European music producers and singer-songwriters like Nneka, Sabrina Starke, Drummakid, Niels Nieuborg, Jeremiah Jhauw….
Trailer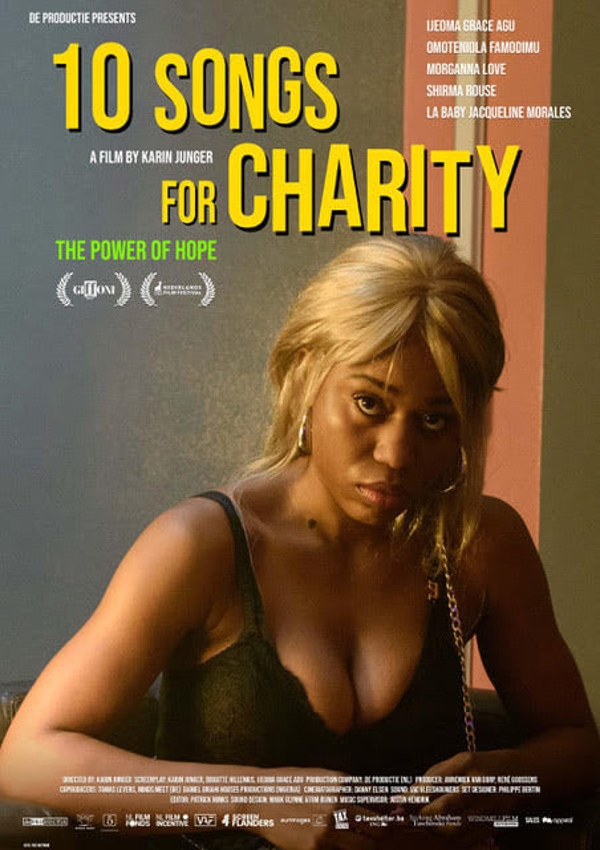 Follow this movie on Facebook.
Review
Festival
International première: Giffoni Film Festival 2021
Dutch première : Nederlands Film Festival 2021.
Sales
m-appeal | 10 SONGS FOR CHARITY
m-appeal.com
world sales UG (haftungsbeschr)
Prinzessinnenstr. 16 10969 Berlin Germany
t. +49 30 61 50 75 05, direct: +49 30 615 072 52
Shoot