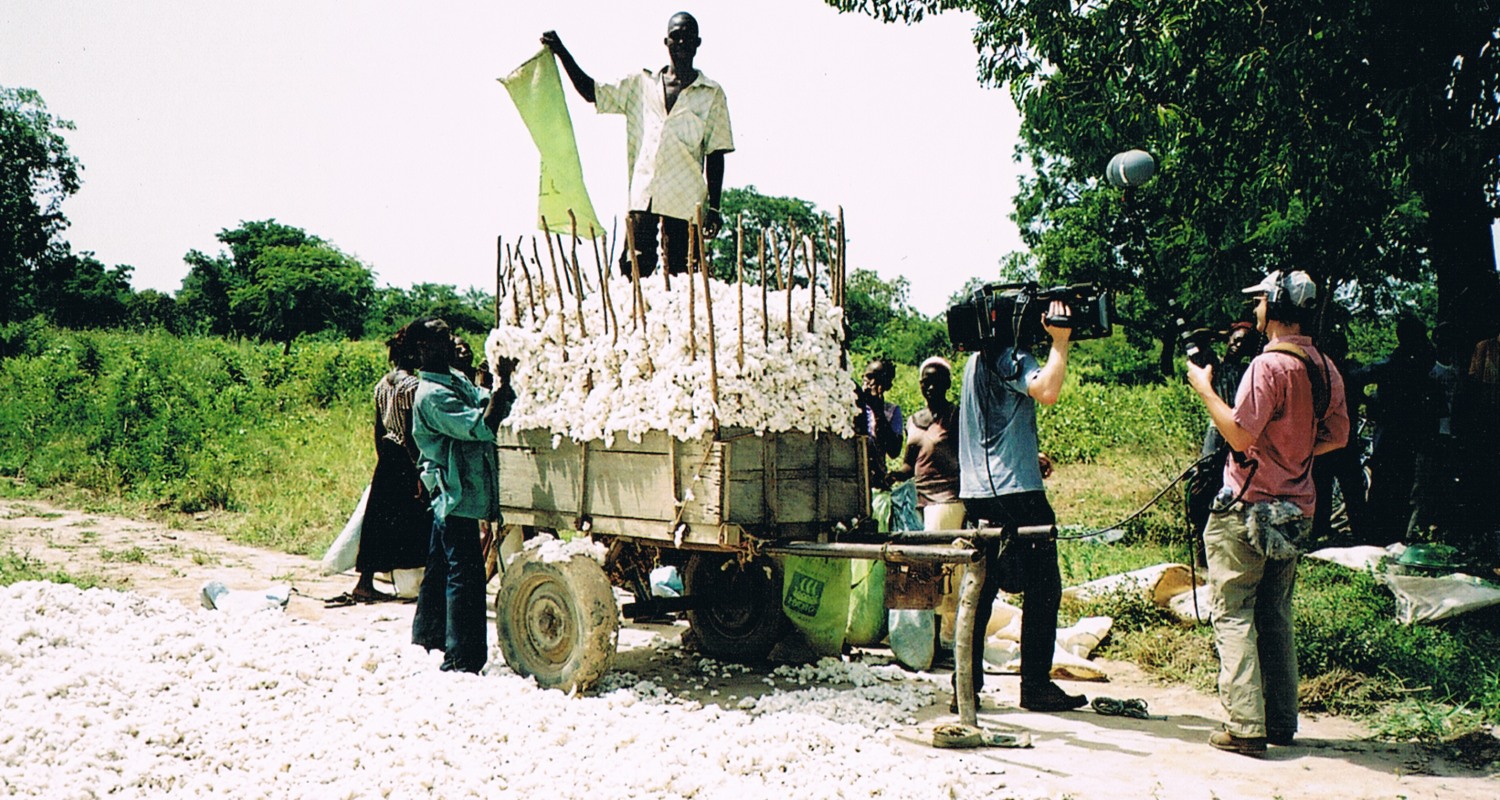 The price of cotton
Summary
Documentary about the international cotton market and the disastrous consequences for cotton farmers both in Texas USA as in Mali, West Africa. They are competing with each other on the same market although their position differ totally. This documentary is part of a series : A DOLLAR A DAY, that provides a true insight into the complex nature of poverty.
Over one million cumulative viewers
60 Cinema showings with discussions (in the Cinema Delicatessen program)
Details
The film was part of the "A Dollar a Day" series that has been broadcasted in The Netherlands, India, USA, Japan, Canada, Sweden, the Middle East, Africa, Belgium, Greece ea.
Outreach campaign and website by the Center of Global Development Washington with this series
ThiemeMeulenhoff Publishers educational program for high schools GEO method with this series.
Location: Mali and USA, 2005
Themes: Cotton, Fair Trade, World Trade Organization, Agricultural Subsidies, Market Price, Agriculture, Food.
Price of cotton
Government subsidies, overproduction, and even currency exchange rates are steadily depressing the price of cotton worldwide. Ultimately, it is farmers living in places like Mali and Texas who are impacted the most. But can they do anything to change the situation?
Ibrahim Coulibaly
This film follows activist farmer Ibrahim Coulibaly's efforts to gain access to markets by turning many small voices into a loud, international demand for fair trade. As he educates small cotton farmers like Sedu Dembele in Mali about global organizations such as the WTO, which he believes are driving them under, second generation cotton farmers in Texas worry about the gathering international storm around their subsidies, which represent their means of survival.
Credits
Directed by: Karin Junger
Production company: EMF Films
Coproducers: RVU, The Netherlands
Cinematography: Edwin Verstegen
Sound: Mark Wessner
Editor: Patrick Janssens
Sales
Distributed by Off The Fence and World Bank.
Festivals
Film festival China (Guangzhou); World Social Forum Nairobi 2007 Slum Cinema screenings