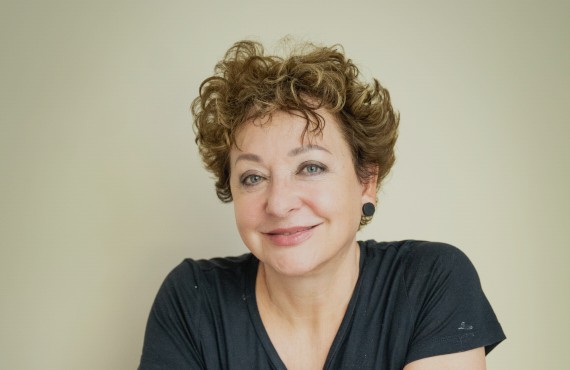 Karin is a writer director. She grew up in (French speaking) Belgium and lives presently in The Netherlands. She attended secondary school in Brussels, studied French language & literature & mass communication at the University of Amsterdam, specializing in film science. She followed the training for directing drama at the MAURITS BINGER Film Institute in Amsterdam and several workshops, like the SOURCES script workshop, directing actors with Ruud Schuitemaker and camera by Leonard Retel Helmrich.
fiction & documentaries
She makes fiction and documentaries. Her first documentary won the prestigious JORIS IVENS AWARD, her fiction films were also rewarded with a SILVER BEAR at the Berlinale, a GOLDEN CALF at the Dutch Film Festival. Her work has a strong sense of urgency, a strong social commitment and inventiveness in style. In 2006 for instance, she made de film BOLLETJES BLUES, the first urban musical feature in The Netherlands. She worked with many broadcasters in The Netherlands (NTR, HUMAN, EO, VPRO, KRO-NCRV). Many of her films have been sold abroad and her work has been shown at many international film festivals like IFFR, Berlinale, Tribeca, Margaret Mead Festival New York, Cinéma du Réel, Chicago, etc.
Karin creates new concepts & does research. She has a lot of experience, worked in many different countries and cultures, with all kinds of people. Writes and speaks Dutch, French and English fluently.
She directed fiction and documentaries in the Netherlands, Korea, France, the UK, Nigeria, Burkina Fasso, the USA, Germany, South Africa.