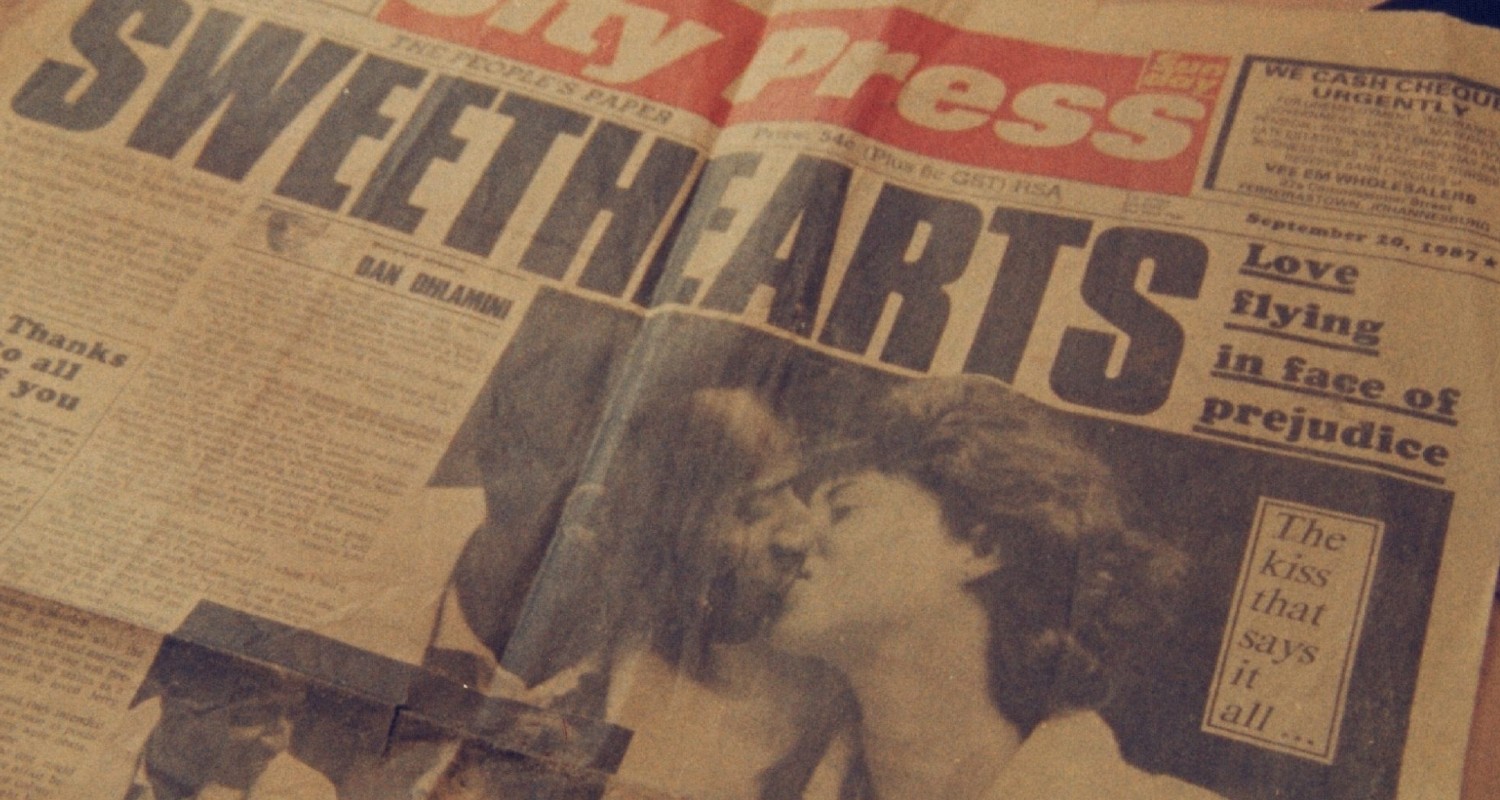 Mixed feelings
Summary
White filmmaker Karin Junger goes to South Africa with her black husband Walther and their son Winston, looking for a famous mixed couple: Annette and Jerry.
Annette Heunis & Jerry Tsie
In 1988 Annette Heunis caused a commotion in the South African mining town of Odendaalrus, located in the ultra-conservative Orange Free State. The twenty-year-old white girl left through the window of her parent's house to move in with the family of her black lover Jerry Tsie in the Kutlanong township.
Karin Junger and Walther Haaswijk
Three years later Dutch film-maker Karin Junger journeys through South Africa with her husband Walther and their son Winston. Karin is white, Winston brown and Walther black. They went in search of 'loving heroes'.
The publicity has made Karin and Walther curious and in South Africa, they go in search of Annette and Jerry. In Odendaalsrus and the neighbouring black township Kutlanong they find evidence of the famous love affair. The whites talk of an intolerable drama. The inhabitants of Kutlanong regard Annette and Jerry as heroes.
After a journey to places, people and events from Annette and Jerry's past, in which Karin and Walther are also themselves confronted with the reactions of white and black, the four eventually meet up in the Bophuthatswana, where Annette and Jerry have sought refuge.
During the search, the curiosity has grown even greater and the relationship between Jerry and Annette more and more incredible. What happens to the two lovers when the door shuts at night? How uninhibited are they towards each other, after separate educations with so many prejudices? What is the effect of the pressure from without – in this case also the publicity – on their private life?
Reviews
Credits
Directed by: Karin Junger
Production company: Jura Filmprodukties
Coproducers: HUMAN television
Cinematography: Peter Brugman
Sound: Jac Vleeshouwers
Editor: Leo de Boer
Festivals
IDFA, Dutch Film Festival, Opening film Margaret Mead Film Festival New York 1992, Cinema du Reel, Paris
Award
Special Jury Award Parnu International Anthropology Festival 1992